Piano Lessons
It's never too late to learn how to play the piano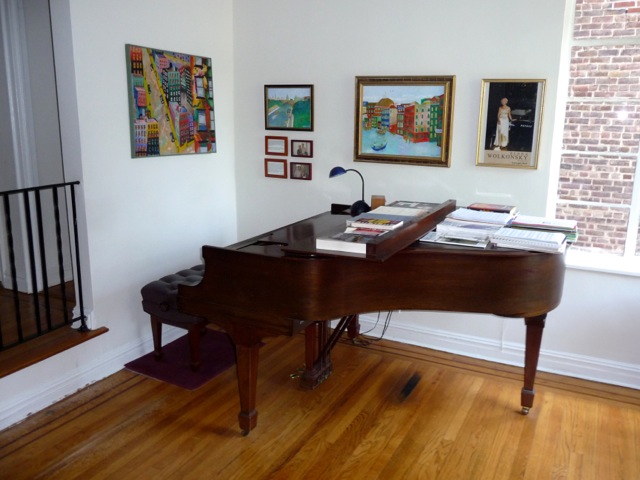 Welcome to West Side Piano in New York City. Piano lessons have been shown in many studies to have enormous benefits on children's growth and development as well as their self-esteem, sense of discipline and commitment. I teach adults also, and beginners are welcome.
I offer individual piano lessons in my studio in Marble Hill or in your apartment. I also teach in a studio in midtown.
Summer 2015 Discount Packages! I'm rolling back the summer discount prices to the 2012 prices! But I will only guarantee these prices until June 1, 2015. Purchase your package now. You can start your lessons now or wait until the summer. But all lessons must be taken by September 7, 2015. See you soon!
Click Here For Summer Discounts!
Summer 2013...
With Emanuel Ax after his Carnegie Hall Recital, May 17, 2012
Playing a piano in Times Square, June 22, 2011