Emil Vajda, Pianist and Teacher
Voicing Job, May 29, 2004
Voicing (or tone-regulating) is the art of making the tone of a piano consistent throughout all 88 keys. This is done by carefully adjusting every hammer on the piano. The piano hammers have felt heads, and the tone of the piano is affected by the softness or hardness of the felt. The shape of the hammer heads and their alignment with the strings is also very important.
A piano can have a brilliant tone or a mellow tone, and the tone can change over time. When the piano leaves the factory, the hammers are new and the felt heads are soft. This results in a softer, more mellow tone. After years of use, the felt on the hammers becomes more compressed and harder, which produces a more brilliant sound.
After many years of use, the hammers can develop deep grooves from constantly hitting the strings. This can result in a very harsh and unpleasant tone. The solution is to have the piano voiced again. The procedure is to shave each hammer carefully, which removes the grooves and restores soft felt to the end of the hammers. This is the job that Sam did for me.
First Sam removes the keyboard and action...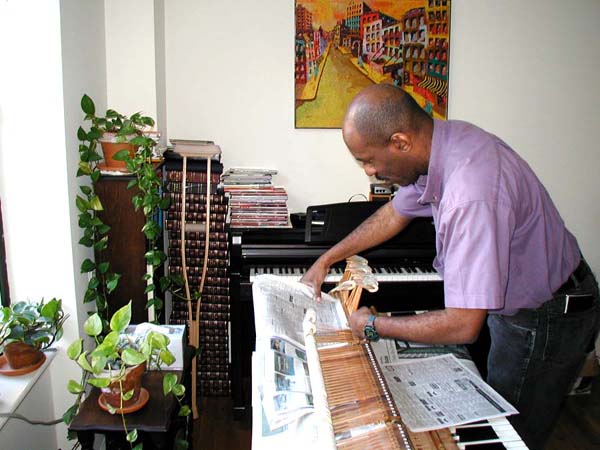 Next, he puts down some newspapers to catch the felt...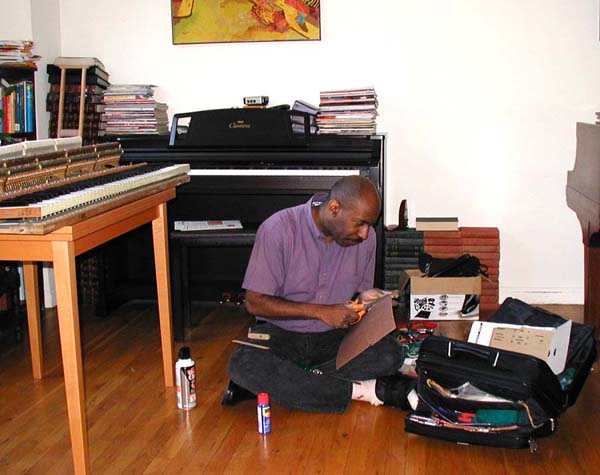 Cutting the sandpaper...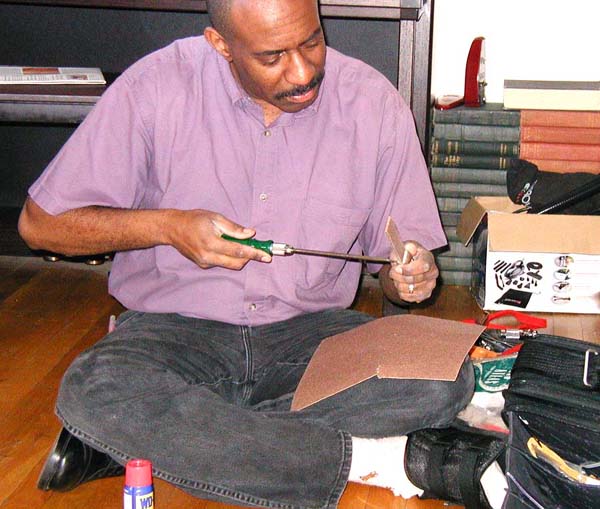 Preparing the sanding tool...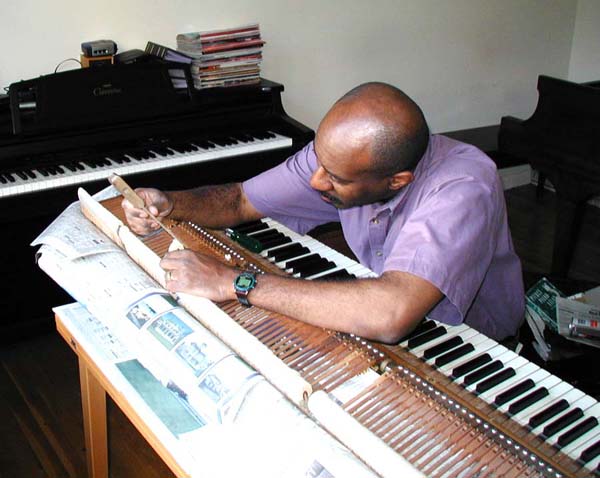 Getting started...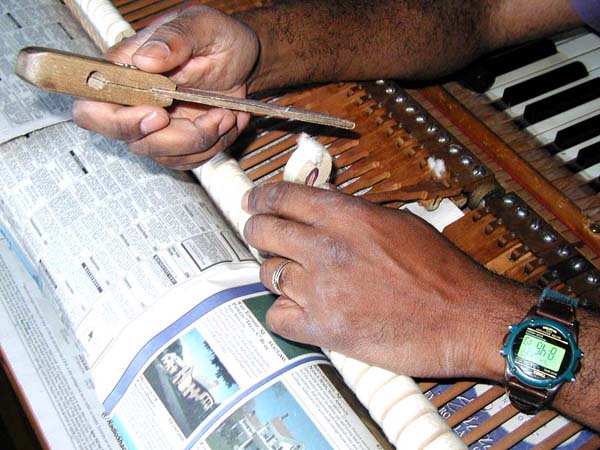 Sam shaves the hammers...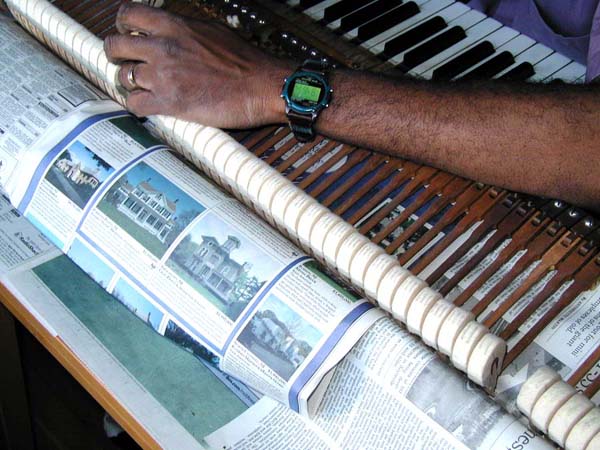 Notice the grooves in the hammers...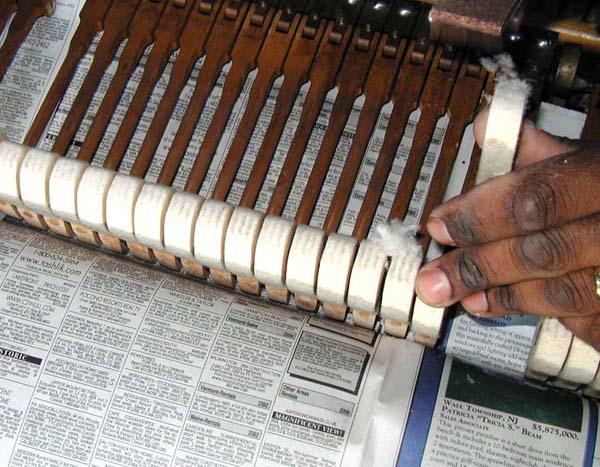 First Sam uses a coarse sandpaper...
And then a finer one...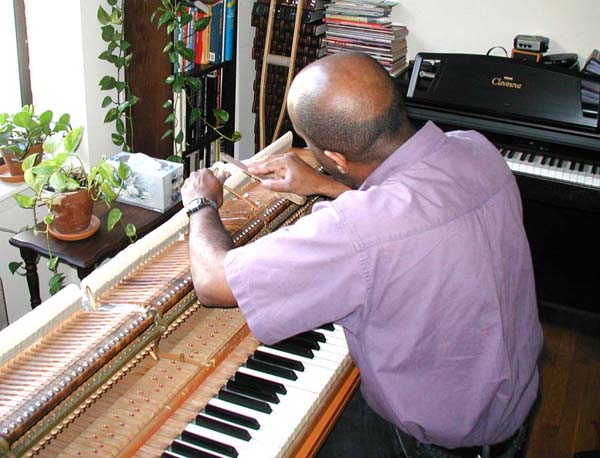 Another view...
And another...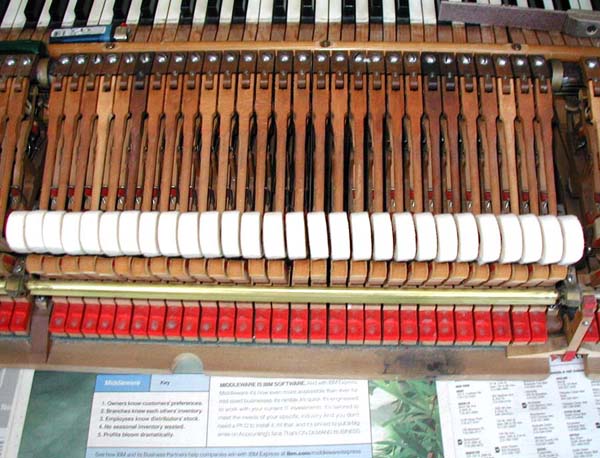 The grooves are gone!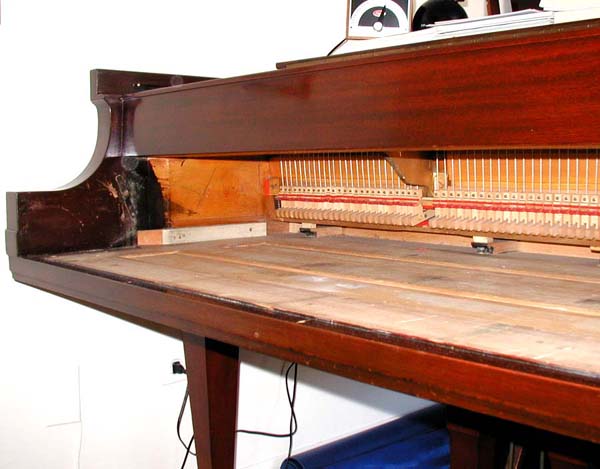 Just before the action went back in. Notice the damper mechanism in the back.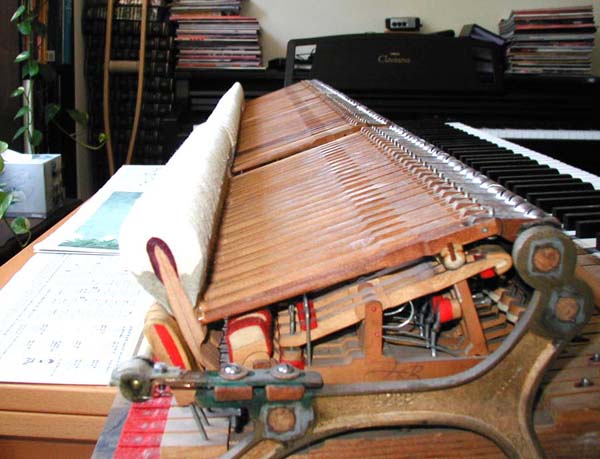 Done! Ready to go back in! The final step was the tuning.