Emil Vajda, Pianist and Teacher
Voicing Job, June 30, 2008
Well, four years have gone by so I decided to have Sam do another voicing job. The hammers were not in as bad condition as they were four years ago, but I'm still glad that I had it done.
Sam also does some regulating every time he tunes the piano. Regulating is the process of adjusting all of the little parts of the action of every key on the piano.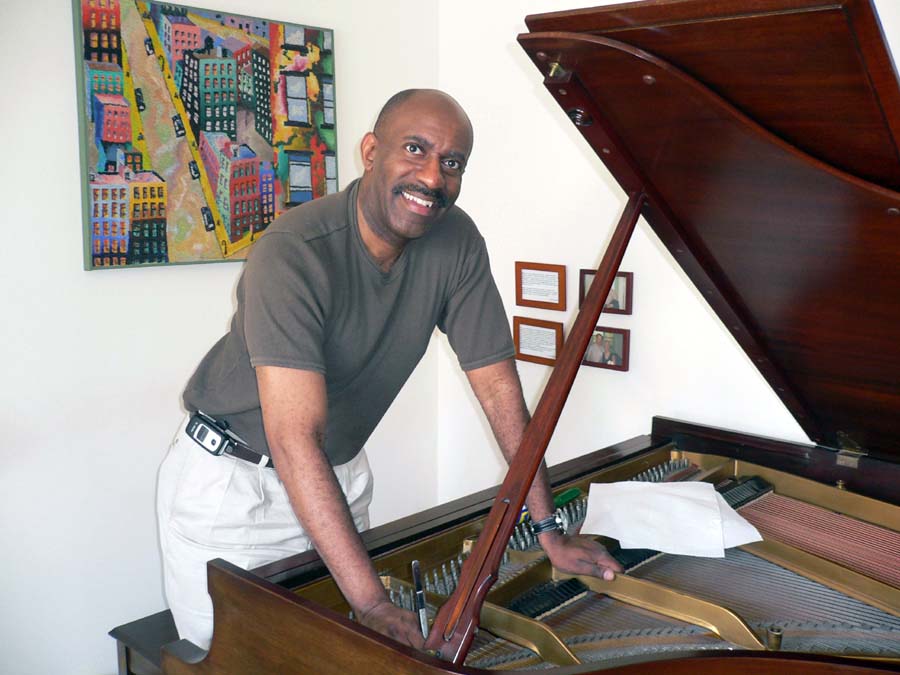 About to get started...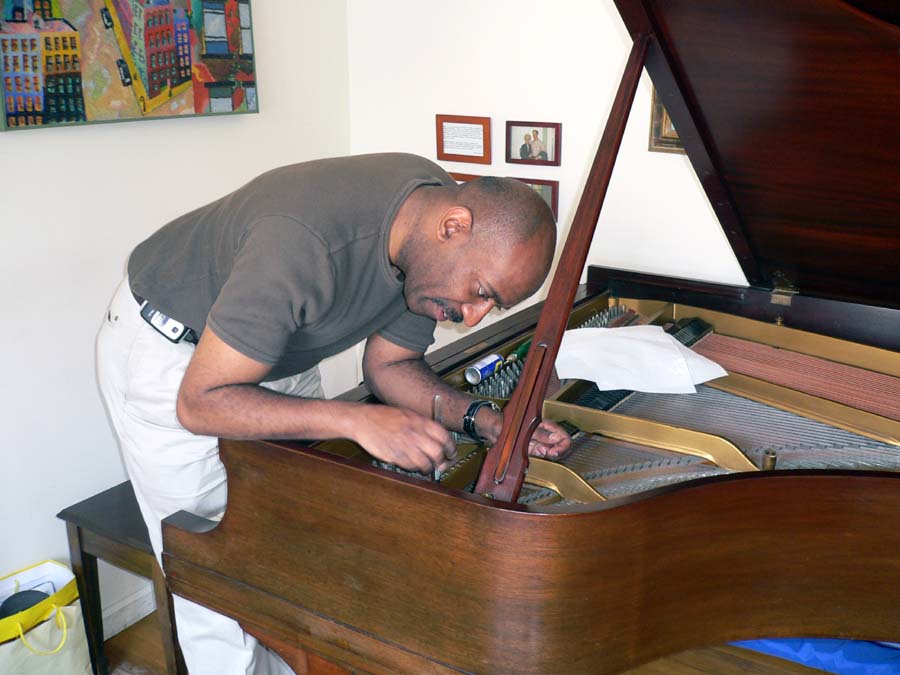 First a little cleaning...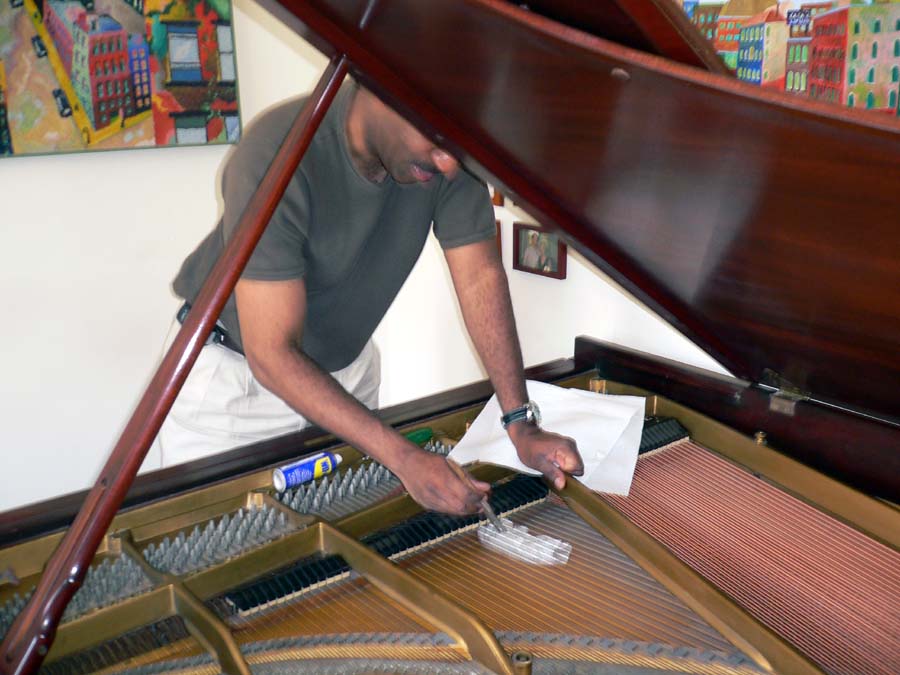 Notice the WD-40?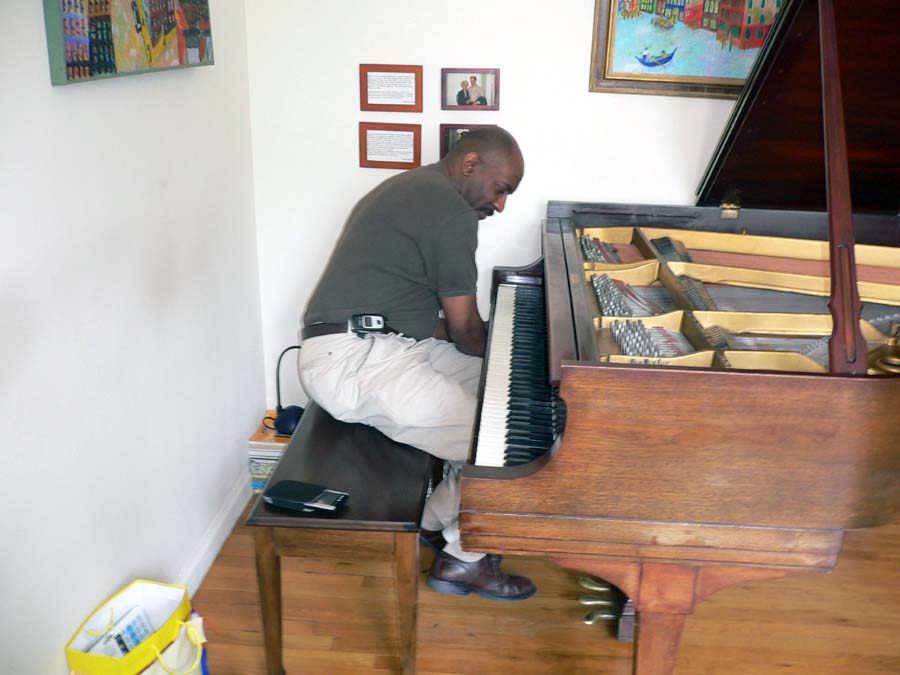 Removing the action...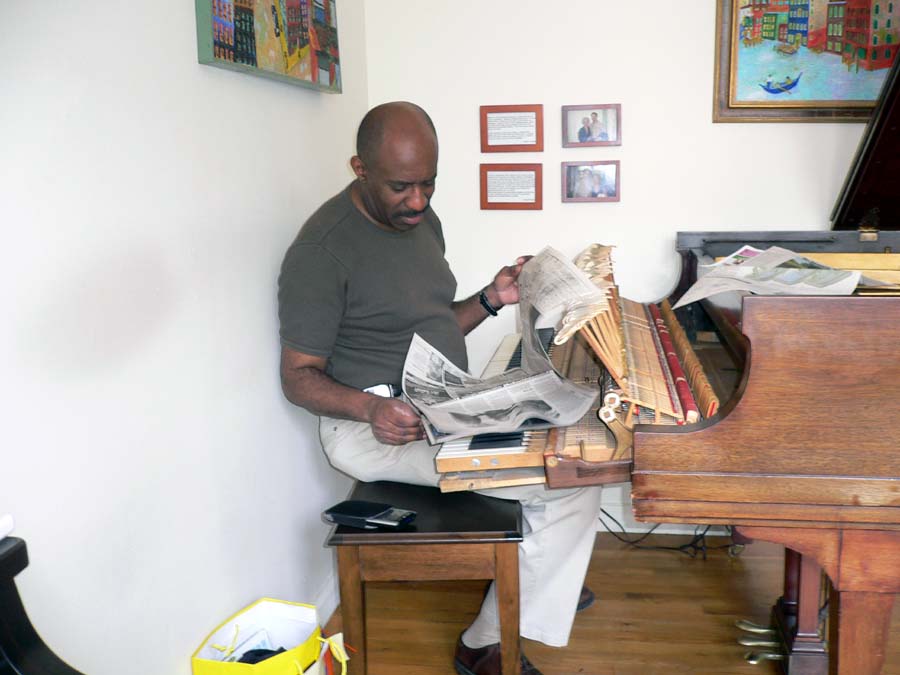 The newspapers will catch the felt...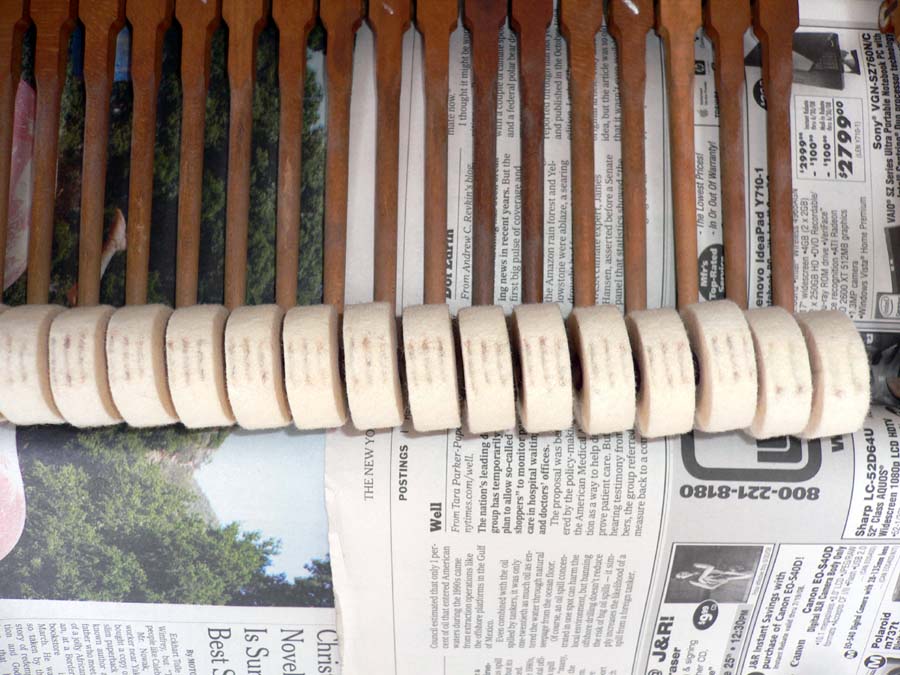 See the grooves in the hammers? Not too bad this time...